Sometimes I'll have and idea and search for stock and become displeased with the results. Too many restrictions out there. When this happens I make my own to help others if they have the same issue. Sorry my hair looks like ass.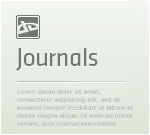 Stock Rules and SuchMy rules are minimal.

*Nothing perverted or sexual. I don't want to come across an image of mine manipulated to display something brutally offensive.

*Images may be used on and off DA, for contests prints pretty much wherever and however you want. Just please credit and always send me a link. The best part about stock is seeing what others create with it.

*Most all my images can be used for stock unless its a manipulation with another persons art in it.

*Sometimes I forget to change the creative commons license before I submit, doesn't matter still fair game to use as you please.

I take requests so if there is something par

WOOooww Wonderfull. i love
Reply

Thank you! It was a mess when I tried to get the "blood" off.
Reply

I am waiting for more of this series. very nice indeed. Send the original version of this photograph please me.

I have the first opportunity to imitate you



Reply

This is an impressive effect, reminds me of Jessica from True Blood.

Reply

Thank you, this was my favorite because the emotion seems real. I'm going to put a few others up when I get a chance. I was disappointed in the dripping blood stock I found so I made my own. This website I go to doesn't allow illustrations or brushes unless their your own.
Reply

I keep looking at this and thinking, man your eyes must have been burning from that stuff. It looks extremely authentic and rips with emotion!
Reply

I got some in my contact and when I put it in this morning it was light pink. I went all out with the blood (why I wasn't wearing a shirt) very messy stuff, surprised it didn't stain my face.
Reply

See, that shows passion, the lengths you are willing to go

I also like the drop that is on your chest, just adds some realness to it
Reply